18 August, 2011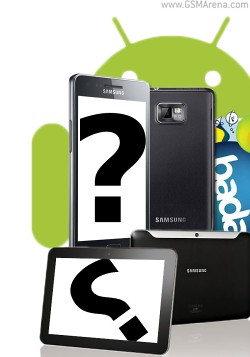 Last week a few bits and pieces of the Samsung smartphone roadmap leaked and now we add more pieces to the puzzle.
We just got the expected release dates for most of the smartphones and the two tablets as well as a whole new addition to the Samsung lineup that will, reportedly, be running on Windows Phone 7.
So obviously Samsung hasn't given up on Windows Phone 7 just yet and it will be releasing the I8350 Omnia W sometimes this year. It will probably be running WP7 Mango on a 1GHz CPU and will be built around a 3.7" display. The rest of the Omnia W features that we know at this stage include a 5 MP camera, WiFi and GPS.
Here's what the whole picture looks like, now that we've added the extra info. The numbers in brackets show the target release week for each of the handsets. Make note, we're currently in the 33rd week of 2011.
Android smartphones
Samsung I9250 (W48) - 4.65" SuperAMOLED of HD resolution (1280x720 pixels), Android Ice Cream sandwich, 5 MP camera.