27 July, 2011
Microsoft has announced it is finished working on the Windows Phone 7 Mango update and it has been released to manufacturing (RTM). Mango is coming this fall on all the available phones and will be pre-installed on the new ones.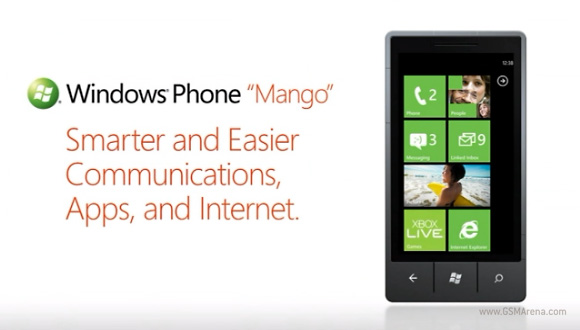 Windows Phone 7 Mango update
is the next evolutionary step for the Microsoft's mobile OS. It will bring a mobile version of Internet Explorer 9 with rich HTML5 support, new Conversation View for emails, Threads view combining all SMS/MMS, IMs and Facebook chats, Multitasking support, performance improvements and more.
The update will become available this fall to all WP7 smartphones out there (except the jailbroken ones or the ones that have previous updates installed via unofficial channels). Also this fall is the time when those phones will start selling with Mango out of the box.