01 August, 2011
The Nokia 500 has just been announced as Nokia latest Symbian Anna smartphone. The new phone is based on the Nokia C5-03 specs-wise but refreshes some of the key features, retaining the reportedly affordable price tag.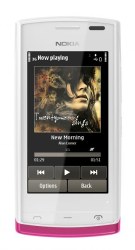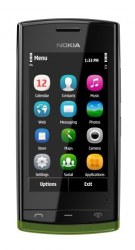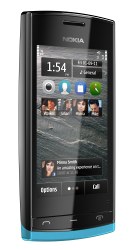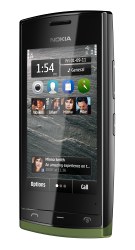 The Nokia 500
The Nokia 500 has a 3.2-inch capacitive screen with 640 x 360 pixel resolution and there's a 5 megapixel camera on the back. Connectivity is covered by 14.4Mbps HSDPA and 5.8Mbps HSUPA speeds, Wi-Fi (no N support here), GPS, a charging microUSB port and a 3.5mm standard audio jack. There's 2GB of internal memory and a microSD slot for adding more storage.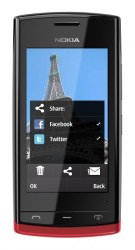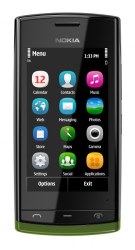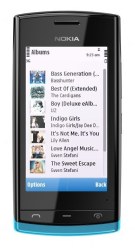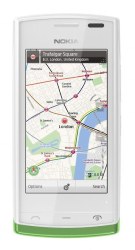 The Nokia 500
The Nokia 500 comes with exchangeable back covers in different colors (two extra supplied with the phone). Much like with the Nokia N79 back in the day, the Nokia 500 changes its wallpaper automatically to match the color of the back cover you put on it.
Unfortunately, it doesn't seem the 1GHz CPU has improved the performance much. If you scrub to 1:31 m in the video, you will see the presenter scrolling the News Feed in the Facebook app. Well, we can clearly see some stuttering in the scrolling action.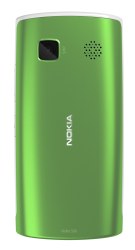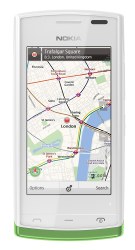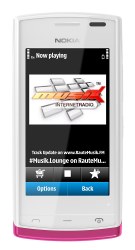 The Nokia 500
The Nokia 500 will launch in black in Q3 with a white version coming in Q4 too. There will be six differently colored back panels at the launch in Q3. It's supposed to cost ˆ150 before taxes and subsidies. Sounds affordable for a smartphone alright.