01 November, 2011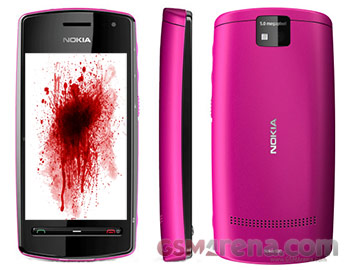 Remember that there was a third Symbian Belle smartphone that was announced along with the Nokia 700 and 701? If you do, Nokia might have to kill you as the company has obviously pulled the plug on the Nokia 600 and is determined to pretending that it never happened.
Nokia 600 was announced in August and was expected to hit the shelves before Q3 ended, but that obviously never happened. We got no official comment from Nokia about the delay and now it appears that the phone has been cancelled.
All pages dedicated to the Belle-running Nokia 600 are now gone from the Nokia servers and even the Nokia developer website has no mention of it. Videos, featuring the Nokia 600 have been removed from the Nokia YouTube channels and if we hadn't actually seen the announcement we'd really be inclined to believe that the phone never existed.
We can't figure out what happened in the past two months that lead to the cancellation of a smartphone that was just weeks away from actually hitting the shelves, but seeing how Nokia handles things we'll probably never know.
It could be that there were some issues with its mass production or that the Finns want to focus more of your attention to their WP-running Lumia smartphones. Either way, if you had your sight set on the Nokia 600 you'll need to move along and find another device that suits your needs.
Thanks to Dion Guillaume for sending this in!