03 September, 2011
We just stumbled upon photos of a new Nokia smartphone. The device dubbed to be the Nokia N8's successor, is said to be called N8-01 (though, considering Nokia's new naming policy the Nokia 801 seems more likely) and features a qHD screen.
The images come from this Nokia 700 hands-on video, courtesy of the Greeks from Technoblog. While testing the Belle-running 700 video player, the review runs a video, which features the unannounced smartphone with an edge-to-edge curved screen.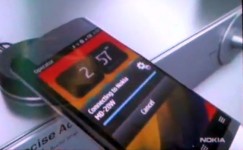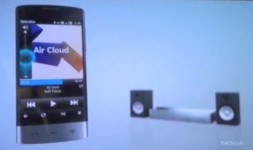 Nokia 801/N8-01
You may check out the video itself below. The Nokia 801 makes an appearance at 2:20 minutes in.
The Nokia 801 is another Symbian device that, if the N8 successor guesses are true, should pack one hell of a camera. Will we see it go live at this year's Nokia world?